1017 ALYX 9SM reimagines its iconic codes for AW21
Photographer Ilya Lipkin. Courtesy of 1017 ALYX 9SM
If, from time to time, you still have to pinch yourself and ask if last year — or this one, for that matter — actually happened, here's some reassurance: Matthew Williams does, too. "2020 just didn't feel real," he says over Zoom, reflecting on "the fact that we can't travel, that we're separated from our loved ones, and that things happened in my country that you never think would have even been possible in 2020." Fittingly, he decided to christen his AW21 collection for 1017 ALYX 9SM a name that summarises what feels like an eternal mood: Unreal. 
The title isn't solely intended as a meditation on the surreality of current times, though; it's also a celebration of the potential that lies in the tools we currently have at our disposal; of the fact that we can achieve goals that, just a couple years ago, were the subject of pure science fiction. "The things that we talk about for our futures as humans are really surreal and unreal," Matthew says, "the kind of diseases we can cure, how long people can live — even what we can create from a fashion perspective and how we can communicate. It feels like we've stepped into a new chapter as a species, there is a feeling of a new beginning in so many ways."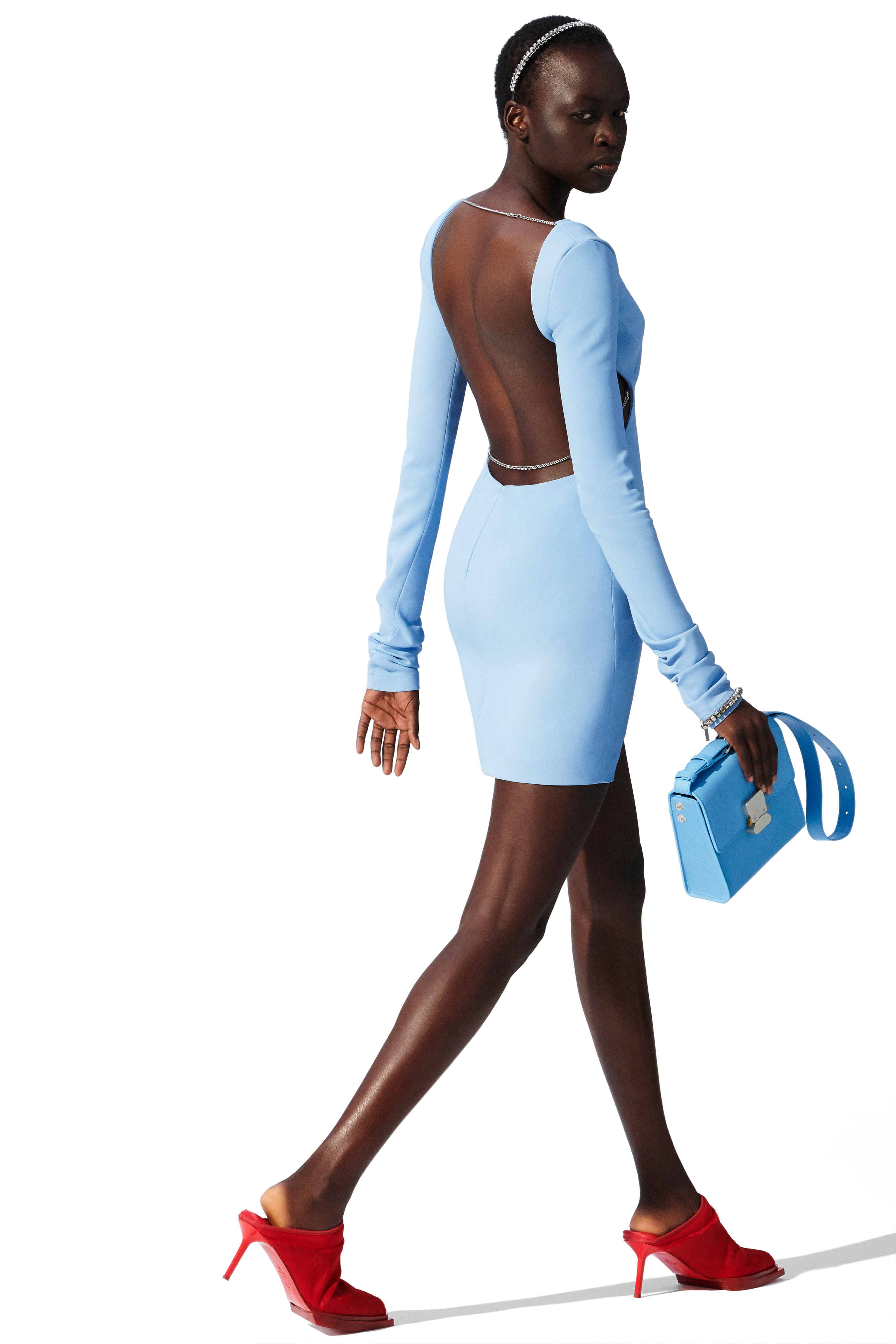 This sense of new beginnings makes itself adamantly felt in the clothes, particularly in the use of modern fabrications and techniques with traditional materials and forms. Sturdy Chelsea boots and dainty mules in leather, suede and pony hair are given spongy EVA foam soles, fusing codes of elegance and sporty performance. And then there's Matthew's continued collaboration with Italian master tailors Caruso, who applied their incomparable cutting skills to unexpected fabrics — fuzzy teddy-bear fleece, for example — to create suits, vests and coats that propose a directional take on their decades-old craft.
Of course, putting a contemporary spin on tailoring has long been one of the key features of 1017 ALYX 9SM, and this season, there's a real sense of retrospective, revisiting the original codes that first earned it its loyal fanbase. The iconic Rollercoaster Buckle, for example, returns full-size on backpacks and the brand new Ludo flap bag, and is introduced in miniature on belts, jewellery and even at the straps of a knitted shift dress. That latter piece also speaks to the collection's notable focus on tactility and the ways we engage with what we wear, its accommodating stretch just one example of "the ease of dressing" that Matthew was looking to communicate. Elsewhere, it comes across in quiet details — the fact that most of the shoes are slip-on, or that the pockets of coats are shearling-lined. In spite of its title, this is a collection that feels real and tangible, brimming with the sort of clothes that you just can't wait to wear.